Showing your customers that you're readily available for orders, questions or concerns is more important now than it has ever been.
In times of uncertainty, we are all craving certainty wherever we can get it from, and that should least of all be with businesses that we purchase from.
Here are some tips on how you can make your customers feel fully comfortable and at ease when they decide to buy products from your website.
You Must Be Convenient
Or, it must simply be an easy user experience for people to navigate your website and make purchases.
Delivery and collection options should be made clear, and the payment process should be simple.
Provide Website Security
Ensure that your website has a valid SSL certificate to confirm that your website has a secure connection for your customers. More and more customers are aware of, and actively looking for, websites that use HTTPS.
The padlock icon will show them that not only is their time on your website safe, but that you care about their security and confidentiality when they engage with your business.
When Customers Search, Be There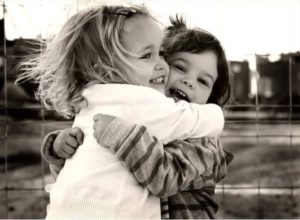 There are many ways in which you can do this, but we recommend using keywords strategically, and within a character limit, that your customers are actively searching for within the Meta Data of your core pages, product categories, and product pages themselves to help your customers find you to get what they need.
This is one of many SEO techniques available to help your business become more visible online.
We also recommend having an active social media account, primarily Facebook, with frequent posts about products, how you're looking to help customers (discounts and special offers), and making it clear that you're available for support and help with any questions.
We also covered the benefits of Facebook Messenger for your business in this recent article.
Teamwork Makes The Dream Work
Where possible, add a "Meet The Team" page on your website with photos of members of your team (preferably smiley, happy faces to convey friendliness).
Then, add information on each member's name, their role at the company, and how they each help the customer.
Maybe even add a silly fact or hobby for each staff member just to make things a bit more fun.
Social Proof Your Business
Wherever you have good reviews, be it on Facebook, TripAdvisor, TrustPilot or Google, display them proudly on your website. You can also create graphics with your ratings to post both on your website and social media as well.
Positive reviews show customers that they can trust your business, your quality of products, and your customer service. Make no mistake, review ratings can be a defining factor when it comes to choosing one business over another.
You can also offer the chance for customers to review with a follow-up email to confirmed purchasers. You can also post instructions and incentives on social media to help people leave you impartial reviews.
Finally, Offer Only THE BEST Customer Service
This is perhaps the most important on the list, and it costs absolutely nothing except patience, perseverance and kindness.
Make sure you offer an impeccable level of customer service to anyone who gets in touch with you. Attributes that can improve your customer service include:
Friendly tone of voice
Polite manners
Understanding approach
Positive and helpful attitude
Try to incorporate these traits when speaking to customers, whether they have a question, a compliment or a complaint. Offer email correspondence, the opportunity for a phone call, or even a Skype or FaceTime call if appropriate.
Remain easy to contact wherever possible and especially during your business' working hours.
If you have an influx of emails on your website, or a full inbox of messages on social media, make sure that you, or your colleague assigned to customer service tasks, is highly responsive and is able to reply to enquiries as soon as possible. This will help give your customers the service that they deserve.
Speaking of customer service, if there's anything we can support you with today, or if you have any questions about this article – or anything else for that matter – we're just a phone call away, Please give us a call on 01255 446 117 and we'll be happy to help.